Harrison County, Indiana
This beautiful area boasts ancient caverns, zipline adventures and the historic Old Capitol in Corydon.
Request Info
Harrison County also offers many of the first historic sites in Indiana
In the heart of Southern Indiana lies a county known for its beauty and recreational offerings – but you have to look below the surface to see some of its most intriguing features – the caves.
Explore the famous Indiana Caverns, Squire Boone Caverns or Indiana Cave Trail. Cave tours can be booked as a multi-day trip for families interested in getting to know the cave system. Indiana Caverns opens two new attractions that will entertain the entire family: Escape Rooms and Bat Chaser. Escape Rooms immerse you in adventure as teams work together to solve puzzles, uncover clues and beat the clock to solve the mystery in this unique interactive experience. Opening in 2019, Bat Chaser combines ziplining and free falling in a family-friendly experience. A suspended single rail zip coaster soars past tree tops, giving its riders the feel of both hang gliding and riding in an underslung gravity-powered coaster. It is only the second ride of its kind to be built in the United States.
For more outdoor fun, visit Squire Boone Caverns Zipline Adventures and soar through the trees on a ride that will get your adrenaline pumping and take you through Harrison County's gorgeous scenery. The whole family will love Golf Shores Fun Center, which features two 18-hole mini golf courses, an arcade, coffee shop and even party rooms.
One Destination, Unlimited Memories
If you're looking for a beautiful backdrop for your reunion, the parks and nature reserves in southern Indiana have everything you need
For adult members of the group, a tour of the local wineries is a perfect way to spend the day, and Harrison County has four of them. Or adults can head to Horseshoe Southern Indiana Casino, which offers more than 100 gaming tables and 2,000 slots.
At Zimmerman Art Glass in Corydon, visitors can watch demonstrations of glassmaking and purchase beautiful pieces including ornaments and paperweights. Learn about Indiana's history in Corydon, its first state capital, at the Old Capitol and see where Indiana's first constitution was signed.
Harrison County offers everything from casual and family-style to fine dining, quick service and sweet treats. Check out a locally owned favorite like Beaver Street Brick Oven & Grill, Frederick's Cafe and Bill's on the Hill for meals that are sure to leave you satisfied.
Harrison County offers a range of lodging styles– from camping and RV sites in gorgeous forest settings to traditional hotels with full amenities. Consider a cozy bed and breakfast, or check out the cabin and cottage options.
Historic Corydon and Harrison County offer a multitude of places to see. There is definitely something for everyone here. What a wonderful place to visit for a week or just the day.
– Tammy Beechler
Lodging Inventory
Hotels in Corydon 5
Hotel Rooms in Corydon 339
Hotel rooms countywide – 6
Hotel rooms countywide – 842
Group Perks
Itinerary Planning
Welcome Receptions
Goody bags
Site Visits
Merchant Discounts
Top Attractions
Horseshoe Southern Indiana
Multiple Cave Systems
4 Wineries
Historic Sites
What are you waiting for?
Let Destination Reunions help you plan the perfect reunion.
Thank you!  We have passed your request.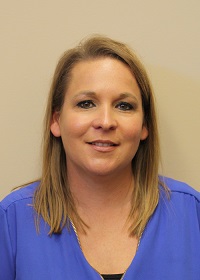 Stacy Pirtle
Director of Sales & Visitor Services