YMCA of the Rockies, Colorado
Surrounded by panoramic views of awe-inspiring mountains, celebrate the outdoors on your family reunion to the YMCA of the Rockies. With two Colorado locations, YMCA of the Rockies' family-friendly activities, picturesque scenery and free-roaming wildlife make for everlasting memories.
Request Info
The Rocky Mountains are a place to grow and connect with nature
Nestled in the beautiful Rocky Mountains, YMCA of the Rockies offers a picturesque backdrop for family reunions. Through its variety of outdoor activities, families can disconnect from their everyday lives, and reconnect with one another to create everlasting memories. YMCA of the Rockies has two locations to choose from, and both provide families with unique experiences they won't soon forget.
Located in northern Colorado at 7,200 feet, Estes Park is considered to be the base for the Rocky Mountain National Park. Fall in Estes Park is a great time to enjoy the spectacle of nature as the trees turn the hillsides golden and the wildlife delight. Elk and deer can be seen roaming freely on property and in the area as they engage in the ritual of the rut. Crisp air and clear skies make for exhilarating outdoor nature and adventure experiences. Learn about wildlife through YMCA's courses, like Elk Ecology and Animal Detective. Bring the whole family horseback riding or take a guided hike through the stunning wilderness. Participate in fun activities for the whole family like ice skating, roller skating, a world-class craft center and much more.
The area also offers historic and educational treasures by way of several sites listed on the National Historic Register and fun artifacts like steam cars and antique wagons. The Estes Park location offers hotel-style lodging as well as family cabins ranging from two to four bedrooms. Larger family families can choose to stay in reunion cabins ranging from five bedrooms to 17 bedrooms to comfortably accommodate all group sizes and budgets.
Discover Breathtaking Vistas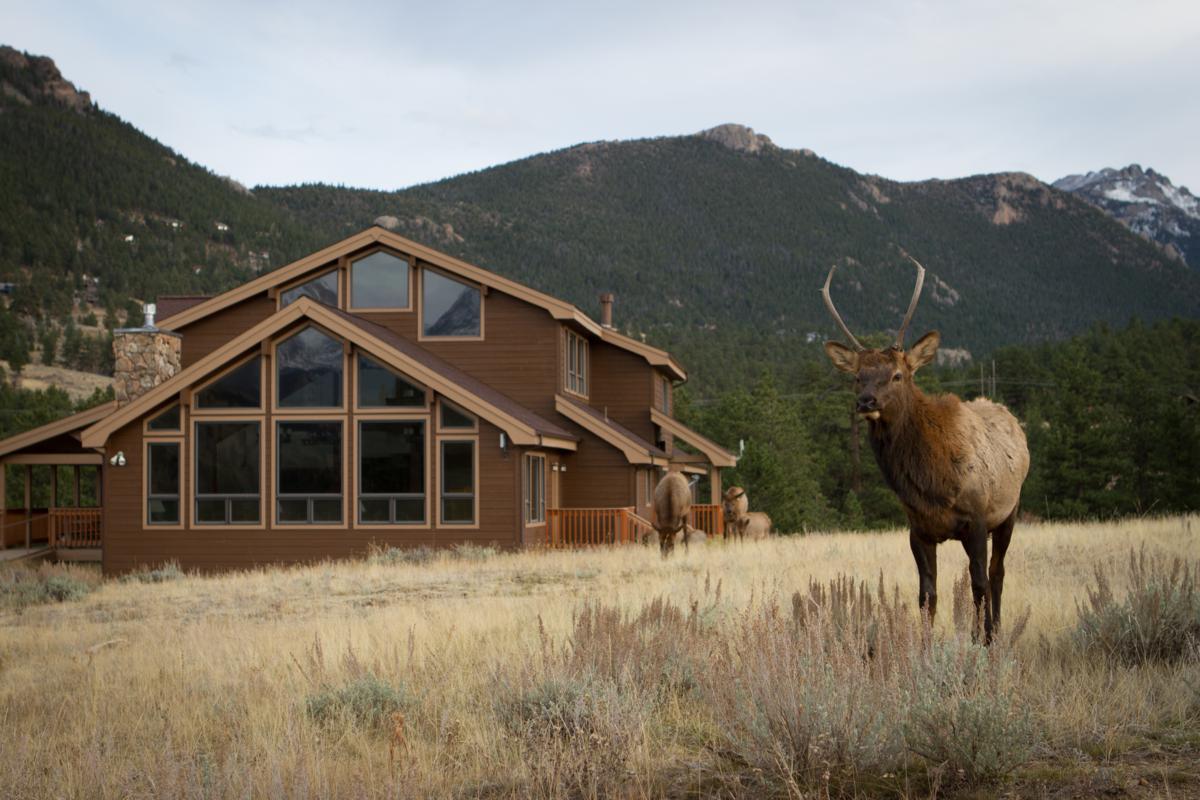 With so much to do during your stay, boredom simply is not an option
At Snow Mountain Ranch near Winter Park, Colorado, families can enjoy a variety of programs and activities. In summer, explore trails and discover the local wildlife, spend a day relaxing by the water, fishing or canoeing, enjoy an exhilarating mountain bike ride or hit the summer tubing hill. In winter, the world-class Nordic Center offers more than 120 kilometers of trails for classic and skate skiing, snow shoeing and fat biking.
The Winter Fun Park also offers ice skating and tubing. Dog sledding and adventure programs with the dogs are extremely popular with guests of all ages. Year round, families can enjoy crafts, campfires, horseback riding, swimming and roller skating. Snow Mountain accommodations include hotel style lodges, reunion cabins, family cabins, yurts and a campground.
YMCA's activities and accommodations ensure a truly multi-generational experience in which family members from the youngest to the oldest are comfortable and enjoy adventure suited to them.
YMCA of the Rockies is a safe haven in the beautiful Rocky Mountains for reunion groups to re-connect, play together or simply relax. We offer endless recreation and so many fun activities for all ages to enjoy. The experiences a group will share become fond memories and before you know it, a tradition, which generations will treasure always.
– DB Daugherty, Reunion Specialist, YMCA of the Rockies
Variety of accommodation options in cabins, lodge rooms, campsites and yurts
Onsite buffet dining and catering options
Free activities for guests
Stunning vistas of Rocky Mountain National Park
Seasonal adventure activities like rock climbing, fly fishing, horseback riding, cross country skiing, snow shoeing and fat biking
Lodging Inventory
Snow Mountain Ranch

Family Cabins – 52
Lodge Rooms – 173
Reunion Cabins – 9
Campsites – 42
Yurts – 24

Estes Park Center

214 Family Cabins
553 Lodge Rooms
10 Reunion Cabins
Group Perks
Onsite buffet dining and catering options
Group Planning Brochure
Many free activities for onsite guests
Meeting space available
Top Attractions
Estes Park Center

Mountain Center for adventure activities including zip lining, rock climbing, fly fishing
Hikemaster Program – guided hikes for all abilities into and around Rocky Mountain National Park
Surrounded on three sides by Rocky Mountain National Park

Snow Mountain Ranch

Family Adventure Park including summer tubing hill, adventure playground and dog park
Nordic Center for cross country skiing, snow shoeing and fat biking
Located less than 30 minutes from Winter Park Resort and Rocky Mountain National Park
What are you waiting for?
Let Destination Reunions help you plan the perfect reunion.
Thank you!  We have passed your request.
YMCA of the Rockies
Reunion Specialists
Summary
Article Name
Reconnect on Your Family Reunion at YMCA of the Rockies
Description
YMCA of the Rockies offers a welcoming environment that allows families to reconnect with each other.
Author